TOYOTA Verso occasion
used TOYOTA Verso : 1 voiture on sale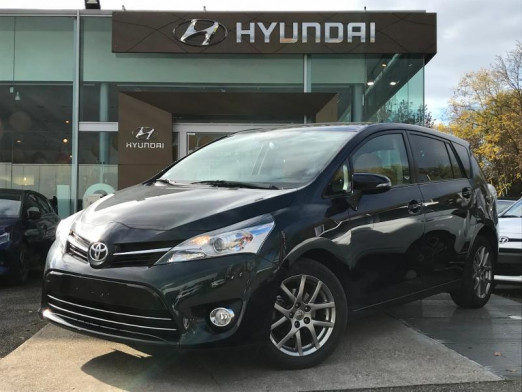 88,750 km

2014

Essence

Automatique
68200 MULHOUSE - FR
A loan commits you and must be repaid. Check your payment capabilities before you commit.
You cannot find the vehicle you were looking for ?
Make a personalised search request. We will contact you when it becomes available.
Contact us
A propos de la TOYOTA Verso
Le SUV qui lie l'utile à l'agréable Prêt pour l'aventure ? Montez à bord du Verso avec votre famille, que vous soyez 5 ou 7 il y aura assez de place pour accueillir tout le monde ! Modulable vous pouvez retirer les sièges, les rabattre ou les remettre en place très simplement. Il ressemble plus à un break surélevé qu'à un monospace avec ses lignes affirmées et ses belles courbes harmonieuses. Proposé en 8 teintes, le Verso se décline en 5 versions avec un coffre de 484 litres, vous aurez la place pour ranger une poussette et 4 valises moyennes ! Si les sièges du deuxième et troisième rang sont rabattus, vous bénéficierez d'une capacité de 1000 litres avec un plancher plat. Touchez la technologie du bout de vos doigts grâce à l'écran tactile équipé du GPS. Au niveau de l'habitabilité, les personnes du deuxième rang seront à l'aise, pour ce qui est du troisième rang il sera plutôt réservé aux enfants. Au-dessus de leurs têtes s'ouvrira un toit vitré qui leur permettra d'observer le paysage ! La principale utilité de ce SUV : vous ne serez plus embêté par le manque de place !
Vous recherchez une TOYOTA Verso occasion ?
Dans l'ensemble des concessions du réseau CAR Avenue, 1 voiture TOYOTA Verso occasion sont vendues préparées et révisées par les techniciens de nos garages. Nos garages proposent également des garanties dont la durée et les conditions peuvent varier selon les établissements.
La sélection TOYOTA Verso occasion de CAR Avenue dans votre ville